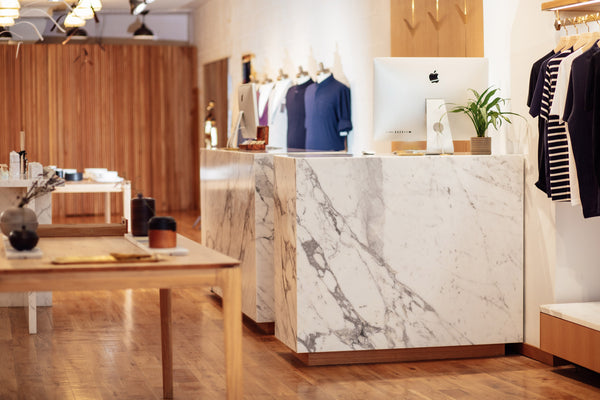 ABOUT SYDNEY'S
TORONTO'S PREMIER INDEPENDENT MENSWEAR BOUTIQUE - LOCALLY DESIGNED AND DEVELOPED MENSWEAR.
The New Sydney's
Inspired by a passion for design and objects that enrich our lives, the new Sydney's is a fully realized aesthetic that includes bespoke suiting, workwear, loungewear and products for the home.

An institution in Toronto's menswear industry since 2005, Sydney's has a reputation for excellence in quality and service from end-to-end. The brand's focus has always been to offer high quality products made in-house or by independent, local and international artists and craftspeople alongside an exceptional shopping experience.

The brand has reimagined this unique retail experience, by seamlessly uniting their vision of brick and mortar and ecommerce. In all settings Sydney's offers a calming effect in a hectic world for their customer by creating a feeling of warmth and sublime beauty - an effect they are now invited to recreate at home

A natural extension of their existing offering, 2020 marks the introduction of Sydney's Home Goods. An expertly curated selection of brands and goods for the home from Canadian, US and Japanese designers. Much like their suiting and menswear offering, all homeware boasts a quiet aesthetic of clean lines, minimal details, and classic shapes with a modern feel. Items for kitchen, bath and living spaces such as vases, catchalls and candles to glassware and dinnerware, made from wood, ceramic, brass, linen and glass materials, are available at Sydney's in-store at 682 Queen Street West and via ecommerce with national shipping.

Showcased alongside their curated offering for home, an in-house label will also launch this year. A line of carefully designed soft goods such as window dressings, table linens, aprons and more made from luxe and natural fabrics such as linen, cotton and wool. Sydney's plan for 2021 is to offer custom options under this eponymous home goods label, in keeping with SYDNEY's bespoke brand DNA.

Ultimately SYDNEY'S mission for the future is to create an inclusive space to empower people and communities and offer holistic selection of garments, services and homeware, for all genders.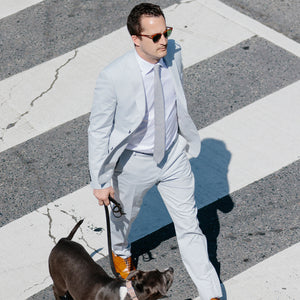 Our Services
As a full-service Canadian menswear store, we offer Bespoke and Made-to-Measure suiting as well as off-the-rack options and in-house alterations. We stand behind all our products, and provide tailoring, footwear care, etc. for all items purchased from Sydney's.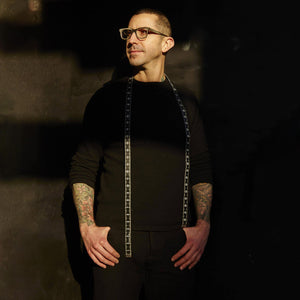 About the Owner
Sydney Mamane, founder and lead designer of Sydney's, is known in Toronto and abroad, as a man with impeccable taste and a keen eye for detail. He has worked in many areas of the apparel industry, which not only fine-tuned his ability to design and create bespoke suiting, but also honed his skills at finding and creating menswear, that is not trendy, but consists of forward focused classics.

Sydney, began his career as stylist and quickly parlayed those skills into the wardrobe department in the film industry. It was there he discovered his penchant for all things tailoring. After six years of mindfully working with professional wardrobe technicians, learning the foundations of sewing, cutting, draping, and pattern drafting he decided it was time to further hone his technical skills. He began apprenticing with an experienced tailor and costume maker in 2000. This move changed his career path and eventually led him to open his first retail store, which housed many international brands and four brands as the head designer: KIN, United Stock Dry Goods, Nihl and Sydney's.